The ski park
For those who like active recreation even in cold weather, the ski park of Mátraszentistván offers a great relaxation – for families, groups of friends, beginners and advanced skiers alike.
It is perhaps needless to say that the 800-metre-high mountainside and the Hütte terrace at 771 metres above sea level are unique in Hungary – clearly the primary charm of the Mátraszentistván ski park.
However, the budget on which skiing enthusiasts can spend their winter recreation is not negligible – compared to Swiss resorts, a winter holiday can be enjoyed on a much lower budget.
The alpine atmosphere in Mátraszentistván is guaranteed, and you can save the cost of several days of Western European accommodation and travel.
A great favourite with children, but also frequented by older visitors, who enjoy the exhilarating winter sports.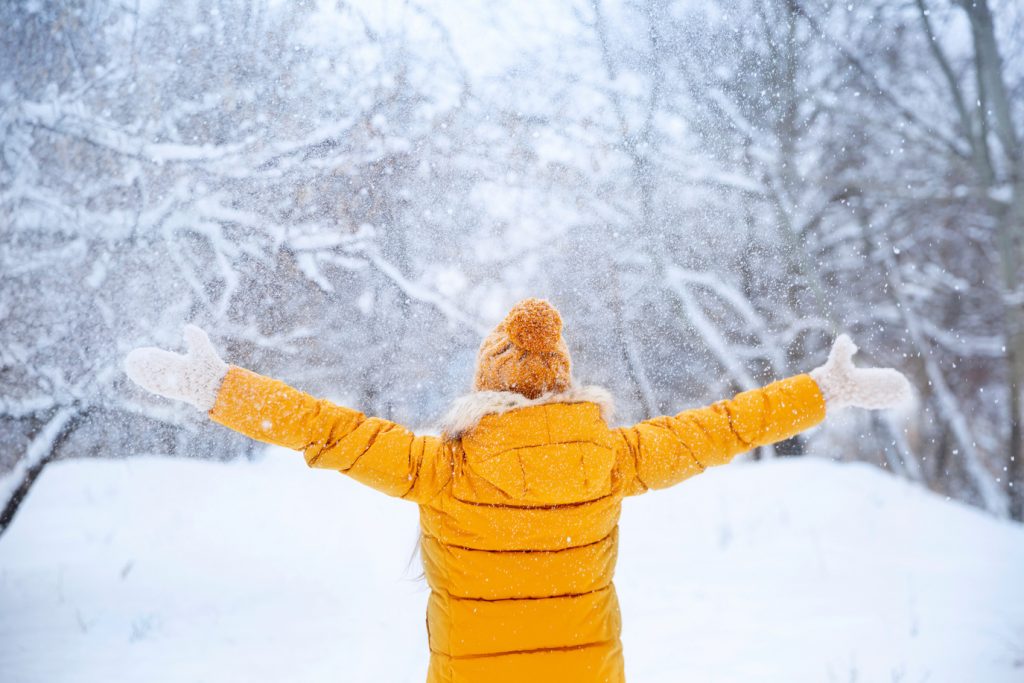 For those who plan to ski as a regular activity (not just a one-off), a season ticket is also available – which is much more cost-effective.
Even in the winter months, regular exercise (despite early dusk) is crucial, and the benefits are enhanced if you can do it in fresh air.
The great advantage of Mátraszentistván is that it is easily accessible from many parts of the country, but perhaps the easiest way is via the M3 highway from Pásztó and the new road 21.
Matraszentistvan ski park services
In addition to the natural features, the operators are trying to increase the attractiveness of the site with a number of other attractive services.
With 10 ski slopes, they offer the opportunity for guests of all ages, abilities and experience to find the fun that best suits their level of ability and courage.
On the internationally certified race course, the real pros, the more experienced skiers will find a challenge worthy of their skills. The ski park is particularly proud of its 1 km long piste.
Even in the evening, you don't need to take off your skis immediately, as their illuminated ski slopes also offer an exciting experience, a unique service in Hungary on this scale.
They also cater for couples, with a romantic ski trail for the romantically inclined, called the "Lovers' Ski Trail", where cosy, intimate bulbs light up the area. Their Valentine's Day programmes are also naturally geared towards couples in love, with a range of discounts and a cosy atmosphere.
Lovers of dynamic, extreme experiences will also find what they are looking for in the Mátraszentistván ski park, as huge jumps have been built, resulting in the best equipped fun park in Hungary.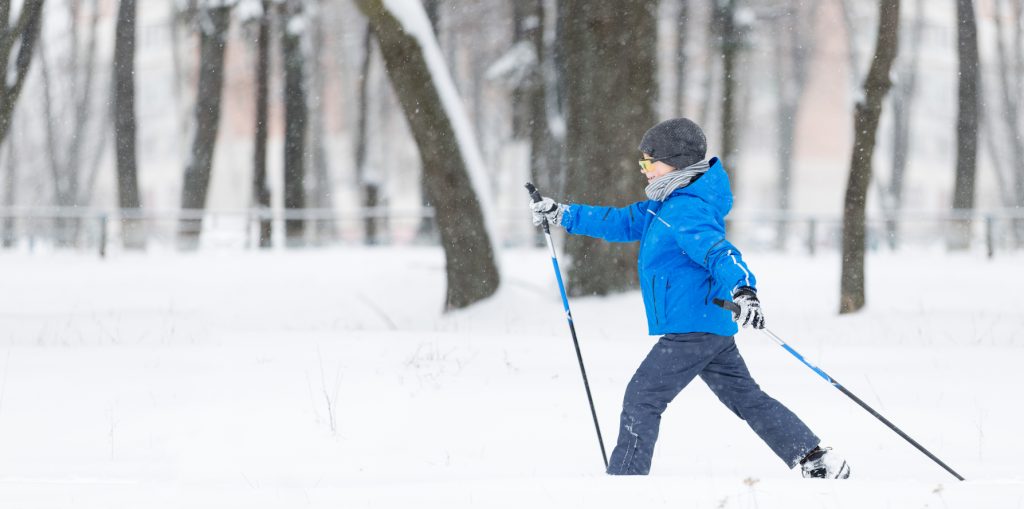 They also want to please their guests by offering a discounted rate on weekdays.
In order to guarantee high quality snow conditions throughout the season, high-powered snow guns are used continuously.
When designing the ski park of Mátraszentistván, it was important to design a modern, varied and diverse ski slope, but also to impress visitors with its spectacular views. To this end, great care has been taken to complement the stunning views with other atmospheric elements: bridges, log cabins, lakes.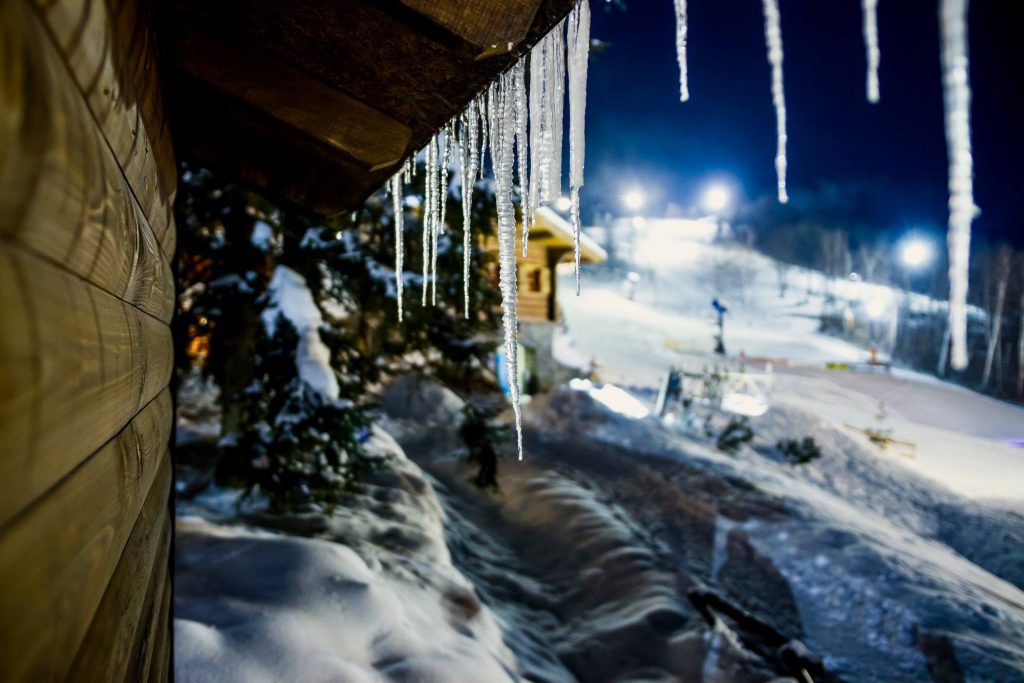 As a result of continuous and conscious modernization, state-of-the-art ski lifts, perfectly in line with today's achievements, are in operation in the Matraszentistvan Ski Park. It is important to note, and guarantees safe fun, that 7 of the 9 ski lifts have been purchased brand new.
Equipment can be rented at the facility: skis, snowboard, helmet, ski boots, ski poles.
More and more people are visiting and taking advantage of our educational programmes. Interestingly, they also try to offer a "ski kindergarten" for the youngest children, but they also train ski instructors with the help of their experts.
If you're hungry after a long day of skiing, or just fancy a hot drink in the cold, you're welcome to the Hóhatár Hütte or the panoramic Hóhányó Rönkbár. In addition to Palóc and Slovak dishes, you can also try the favourite of many, steam dumplings.
Programmes and events
The ski park of Mátraszentistván offers a variety of thematic programmes or programmes related to important dates.
The Snow Festival, the skiing with torches, the skiing with cockades on 15 March, the fancy name "SÍTALPRA MAGYAR!" are all meant to attract visitors to Mátraszentistván, who are not just looking for a simple skiing experience.
It's important to note that we are proud to host a number of high-level competitions in our ski park, catering for different mixes of competitors and different disciplines – so athletes can regularly test their skills against each other.
Without being exhaustive, the most important are:
Hungarian Freestyle Snowboard National Championship
Ski Park Cup: open amateur alpine skiing competition
Alpine Ski Student Olympics
Nordic Ski Student Olympics
We offer excellent accommodation and real relaxation in our resort, the Hotel Academy Mátrafüred, in addition to the exciting skiing in the Matraszentistvan Ski Park. It's also worth checking out our offers.